Send Inquiry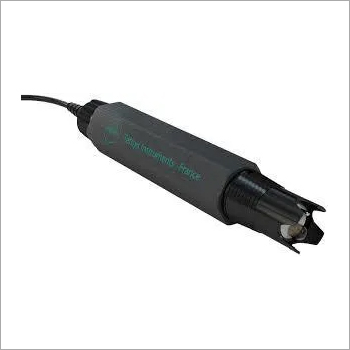 Product Description
UV-254 and Turbidity Measurement in onesensor
Water quality monitoring continues to grow in importance as water sources come under increasing pressure. Conventional measurements of turbidity, pH, conductivity, and color provide useful information but do not reflect changes in dissolved organic constituents. Many of these dissolved organic compounds absorb UV energy. A UV-254 absorption measurement has increasingly become a useful indicator of organic carbon content, providing operators with real-time information oncontaminant levels.
SRV UV254 MONITOR
SRV Model UV 254 continuously monitors the quality of raw water, treated water,recycle water, or wastewater effluents. With a relatively long 20 mm absorption path length, this sensor provides excellent sensitivity to small changes in Dissolved Organic Carbon (DOC). Employing a pulsed UVLED light source and scratch resistant sapphire optical windows, the UV-254 sensor will provide years of trouble-free monitoring. UVABSORPTION & TURBIDITY INA SINGLE SENSOR Long life PulsedUVLED for extended service life. 20 mm measurementpath for high sensitivity 530 nm turbidity measurement(ISO-7027) IR sensor measuresboth 90 scatter and absorption Analog outputs for both UVC and Turbidity Available 3rd output for DOC User editable tablefor UVA vsDOC/TOC/COD/BOD/TSS Chemical cleaning systemoption Automatic Sensor FoulingCompensation
DISSOLVED ORGANICCARBON UV-254 measurements are a practical indicator of dissolved organic compounds in water. Traditional methods such asTOC,COD, and BOD all capture more organics and other potential contaminants but have the drawback of being expensive and maintenanceintensive. In fact,most are done only in the laboratory due to the complexity of on-linesystems. UV-254 measurementis much simpler and can be correlated to DOC levels. It has the advantage of being nearly real time, providing input to treatment control systemsand alarming of abnormal conditions. Routine maintenance consists of cleaning the optical surfaces, which is generally simple andquick.
UV & TURBIDITYOPTICS The UV254 sensor provides additional optical measurements for added measurement capabilities and increased reliability. Infrared sensors for measuring both 90 Scatter Turbidity and IR absorption are built into the UVA sensor. These additional optics allow for the measurement of both UV-254 and Turbidity, a unique capability to enhances the usefulness of the monitoring package, especially in raw water monitoring applications.TheIRabsorption measurement is used to correct measurements for minor optical fouling that can occur over weeks or months of operation.
AUTOMATIC SENSOR CLEANING Sensors in contact with raw or settled water samples may experience fouling from iron and manganese. Prechlorination causes iron and manganeseto precipitate out of solution and coat surfaces that are in contact with the sample. While manual sensor cleaning is easy,SRV offersQClean, an automatic sensor cleaning system that reduces user maintenance. The cleaning system consists of an automatic sensor wash system that injectsa cleaning solution into the sensor flow chamber at the frequency programmed by the operator. The cleaning solution contains chemicals that dissolve iron and manganese that has accumulated on optical surfaces.The duration of the cleaning cycle is about 15 minutesbut can be changed by the operator to meet specific applicationrequirements.
FLOWCELLOR SUBMERSIBLE INSTALLATION UV-254 sensors are designed for either submersion or flowcell installation. Flowcells are supplied with a flow regulator installed in the outlet fitting to maintain flow at 450 ml/min.
SPECIFICATIONS
Measurements/Range :UVA(0-1.3ABS),UVT(0-100%)and SUVA Surrogate measurements DOC,TOC, BOD, COD Turbidity, 0-4000NTU,IR,90 Scatterper ISO-7027
Accuracy 0.5% UVT
Repeatability 0.05% UVT
UV PathLength 2-50 mm (User Selectable)
ResponseTime 90% in 1minutes
Power 100-240VAC, 50/60 Hz.,10 VAMax., 24 VDC optional
Cleaning : Manual cleaningstandard Optional Q-Cleancleaner system available
Optical Sources : 254 nm UVLED and Narrow 254 nm filter photodiode 530 nm LEDforTurbidity
Dimensions Probe Diameter 1.54 (39 mm),Length 6.3 (160 mm) Controller: 5.6 x 4.9 x 6.6 (142 x 125 x 168 mm) :Dependent on path lenth
Display LED
Sensor Temp.Limits 2 to 45C (Operating); -40 to70C (Storage)
Readout Temp.Limits -25 to 60C (Operating); -40 to 70C (Storage)
Enclosure Rating Probe NEMA 6P(IP68),Control Unit NEMA 4X(IP66)
Analog Output Two 4-20 mA DC, 500 ohms Max.; UVA+ Turbidity, DOC, or Temp. Note: 3rd 4-20 mA output supplied if Q-Clean is not used. RS 485 Modbus RTU
Relay Outputs Three SPDT alarm relaysstandard. Contacts rated 6 amp @250VAC,5 amp @24 VDC
Optional CleanerRelays Three low power relays for cleaner systemcontrol
ORDERING INFORMATION
SRV UVA B C - D
Suffix APower 1 -100-240V+/-10%, 50/60Hz 2 -12-24VDC, (requires 300 mA, 600mA withQ-Clean) Suffix B - SensorType 1 Submersible Sensor with25ft.cable 2Sensor withflowcell 3 Sensor with flowcell and Q-Clean Assembly Suffix C - OptionalOutput 13rd 4-20mA output 2 Low power relay board (requiredwith option B3above) Suffix D - Digitaloutput 1 None 2 Profibus DP 3 ModbusRTU 4 Ethernet/IP 5 ModbusTCP/IP
OPTIONS 00-1690 SensorSubmersion mounting bracketkit 00-1689 1 MountingAdapter for standardsensor 07-0100 Universal Junction Box, NEMA 4X 31-0185 4-Conductor InterconnectCable, specifylength,max.500ft. 05-0094 Panel mount bracket kit 47-0005 2 U-bolt,304SS
Enter Buying Requirement Details